Sanitation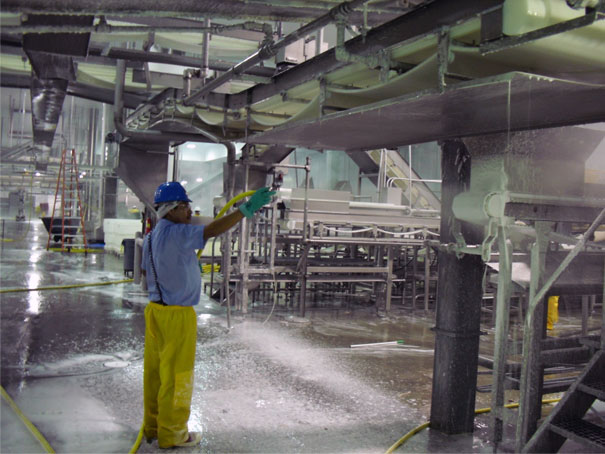 Our services include the complete service of sanitary washing, disinfecting, sanitary upkeep, deodorization and decontamination in all types of industries, especially in the food industry.
Some food industries decided to entrust the complete sanitation and disinfection process to an outsourced firm, which gives them higher reliability, professionalism, efficiency and better cost control.
Regular sanitation is done by classical methods using foam machines, high pressure and low pressure machines, machine atomizers and pressure sprayers. Equipment used is sanitation is obtained from domestic and foreign suppliers and has all necessary certificates and licenses.
Sanitation services can be arranged:
Contractually – daily, monthly or periodically
Interventional – on call or arrangement
Besides sanitation our services include creating SOPs (Standard Operating Procedures), optimizing washing process, effectiveness control of the washing processes, as well as advice and recommendations.